OCTOBER 5TH & 6TH, 2017
(during checkout you will have the option to sign-up for the 3rd day VIP session)

CLICK HERE TO SIGNUP FOR UPCOMING TELECONFERENCES
Your Ticket, As soon as Available, Will Include:
3 Days To Success/Business Black Ops All Access 2 Day Pass.
Up to 2 (TWO) Additional All Access Passes for spouses, partners, (or team members you want to bring so that they can start doing the work right away! ) Save an extra $300.00 per ticket.
NOTE: Need more tickets? This is a small and special event. So, there are limits to what we can do. But, if you need more and we can accommodate you and your team/guests call 610-933-8069 for extra ticket sales custom package and pricing.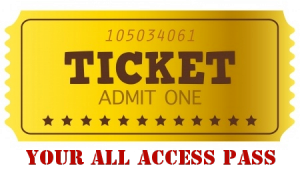 All Access Pass Gets You
Access To A Small Group of Very Successful, Smart and experienced small business and professional practice owners from the US and abroad.
Individual hot seats (when you request one) to attack and solve your most vexing problems.
High level thinking, strategy, and proven tactics for on line and off line marketing that brings in only the best clients/patients and customers at the highest profit margins.


Enter Your Information For Access to Upcoming Teleconferences