CLICK FOR DETAILS
Fall 2017 – OCTOBER 5TH – 7TH
VIP SESSION ON THIRD DAY
CLICK HERE TO SIGNUP FOR UPCOMING TELECONFERENCES
Where are we staying for the event?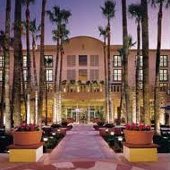 Tempe Mission Palms Hotel (Tempe, AZ)
60 East Fifth Street, Tempe, Arizona 85281 (
directions
)
Tel: +1 480 894 1400
Elegant interiors designed to reflect the sprawling rose-colored deserts of the Phoenix, Arizona area. Featuring a variety of comfortable amenities and plush furnishings, our guestrooms and suites can accommodate couples, larger families and business travelers. A list of accommodations can be found here.


Enter Your Information For Access to Upcoming Teleconferences